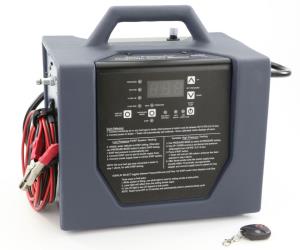 Item shown may not be actual product.
Product and price information are subject to change without notice.
---
$3,301.56
*
*log in for dealer pricing
Vacutec WV711-Plus All-In-One Smoke Machine
---
Description
Vacutec WV711-Plus All-In-One Smoke Machine
Features
The only OEM-approved all-in-one smoke machine.

Test for EVAP (13 inches water or 32.4 mbar) or high pressure from 3 to 20 p.s.i. (0.2 bar to 1.38 bar) all from the same portable machine.

Built-in safety feature

Prevents high pressure in EVAP system

Eliminates potentially unsafe analog pressure-setting mistakes

Digital pinpoint accuracy

?

Displays leak size, pressure in psi/bar, pressure/vacuum decay and flow

No fumbling with analog regulators

No need to purchase two machines. Can be used with air or nitrogen. Includes STAR Technology.

All Digital Display

Pressure Test (positive & negative* pressure)

Pressure Decay Test (positive & negative* pressure)

Flow Test (positive pressure)

Pulsing Low Flow Selection in EVAP mode to reduce smoke flow

*Negative Pressure in EVAP mode only

All System Testing:

EVAP, Cooling, Crankcase and PCV, Differential, Gear Box, EGR, Exhaust (including Diesel Aftertreatment), Induction (normally aspirated; Turbo and Supercharged), Passenger Compartment (wind noise and/or water leaks), Ride Control (pneumatic), Vacuum Control; any system that can be sealed can be tested for system integrity with the Smart Pressure Plus™

Safety -

The only smoke technology that can be used with nitrogen for safer EVAP testing.

?

As required in the U.S. by the EPA.

As required in Europe by major liability insurance companies.

As recommended internationally by SAE international peer-reviewed published papers.
Warranty
One year
Product Specifications
Dimensions: 17" x 17" x 13"
Weight: 28 lbs.