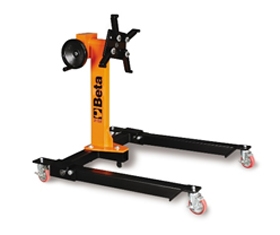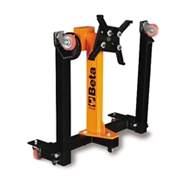 Item shown may not be actual product.
Product and price information are subject to change without notice.
---
$1,563.84
*
*log in for dealer pricing
BETA 3014 SAR-Folding Engine Stand
---
Description
This Beta Tools Folding Engine Stand offers a gear-driven wheel for turning the engine while providing an anti-return mechanism so the engine stays in position. The wheel allows 360-degree rotation of the engine and can be turned forward and in reverse. The stand provides a working load of 1,000 lbs, and the folding design allows it to be stored while taking up minimal floor space.
Features
360° Rotation with engine mounting head
High quality hand crank positioning gear
Space saving fold up base with extra side stance for stability
Fully adjustable engine mounting head
Warranty
One year limited
Product Specifications
Maximum Capacity: 450 kg (approx 1,000 lbs.)
Dimensions: 45"L x 36"W x 39"H
Weight: 194 lbs.