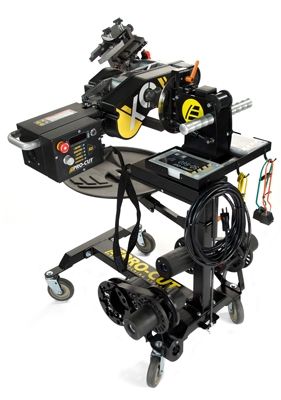 Item shown may not be actual product.
Product and price information are subject to change without notice.
---
$14,467.68
*
*log in for dealer pricing
X9D On-Car Brake Lathe with 4 Adapter Package
---
Description
The PFM X9D brings a bundle of new Pro-Cut exclusive profit forward technology to the job. Variable rpm DC power delivers smooth, clean, and consistent power for beautiful, finishes every time on the widest variety of modern vehicle platforms.
All X9D machines come with PFM 2.0 electronics with DRO usage tracking details, plus maintenance alerts and compatibility with our latest digital measuring cutting head, and full GYR Validated Brake Service optional upgrades.
X9D's are equipped with the new T2 cutting head with super strong T-nut locking system, and tool arms available to machine the largest new performance rotors - even if they're drilled!
Features
BrakeSaver Point of Sale Marketing material - Provides exceptional Return on Investment (ROI); 4-6 months is common in busier shops!
Patented one touch Lateral Run Out (LRO) compensation - Press one button and the latest PFM lathes compensate in less than 20 seconds!
Plug in, variable speed DC motor - Clean, smooth power for better compensation & superior surface finishes.
New PFM 2.0 Electronics - Advanced stability & functionality with usage tracking and maintenance alerts.
Cross Platform Compatible Computer & wiring harness - Allows use of G2X measuring Cutting Head & full GYR Validated Brake Service.
4 Wheel, 4 Axis, Adjustable Trolley - Working Range of 21"to 43" allows the use on any lift or no lift!
2 YR parts & labor Warranty, 3 YR body warranty - Match Rotors day in and day out with peace of mind.(maintenance & abuse not covered).
*6 LED on-board work light - Improves technician safety and efficiency in dark wheel wells.
T2 Performance Plus Cutting head - Cuts bigger rotors & provides our best chatter free surface finishes.
Includes
X9D On-Car Lathe
PCI50ACC Accessory kit
PCI504ADP 4 Adaptor kit
Warranty
Two years parts and Labor
Product Specifications
Maximum Rotor Thickness: 1.75"
Minimum Rotor Thickness: 0.20"
Maximum Rotor Diameter: 16.4" to 17.6"
Maximum Friction Face: 3.30"
Maximum Depth of Cut: 0.015" / Side
Spindle Speed: 60-130 RPM
Carriage Speed: 0.005" / Rev.
Motor: 720 W
Electrical Supply: Universal
Feed Distance: 6.70"
Dimensions: 31" x 34" x 34"
Shipping Weight: 275 lbs.